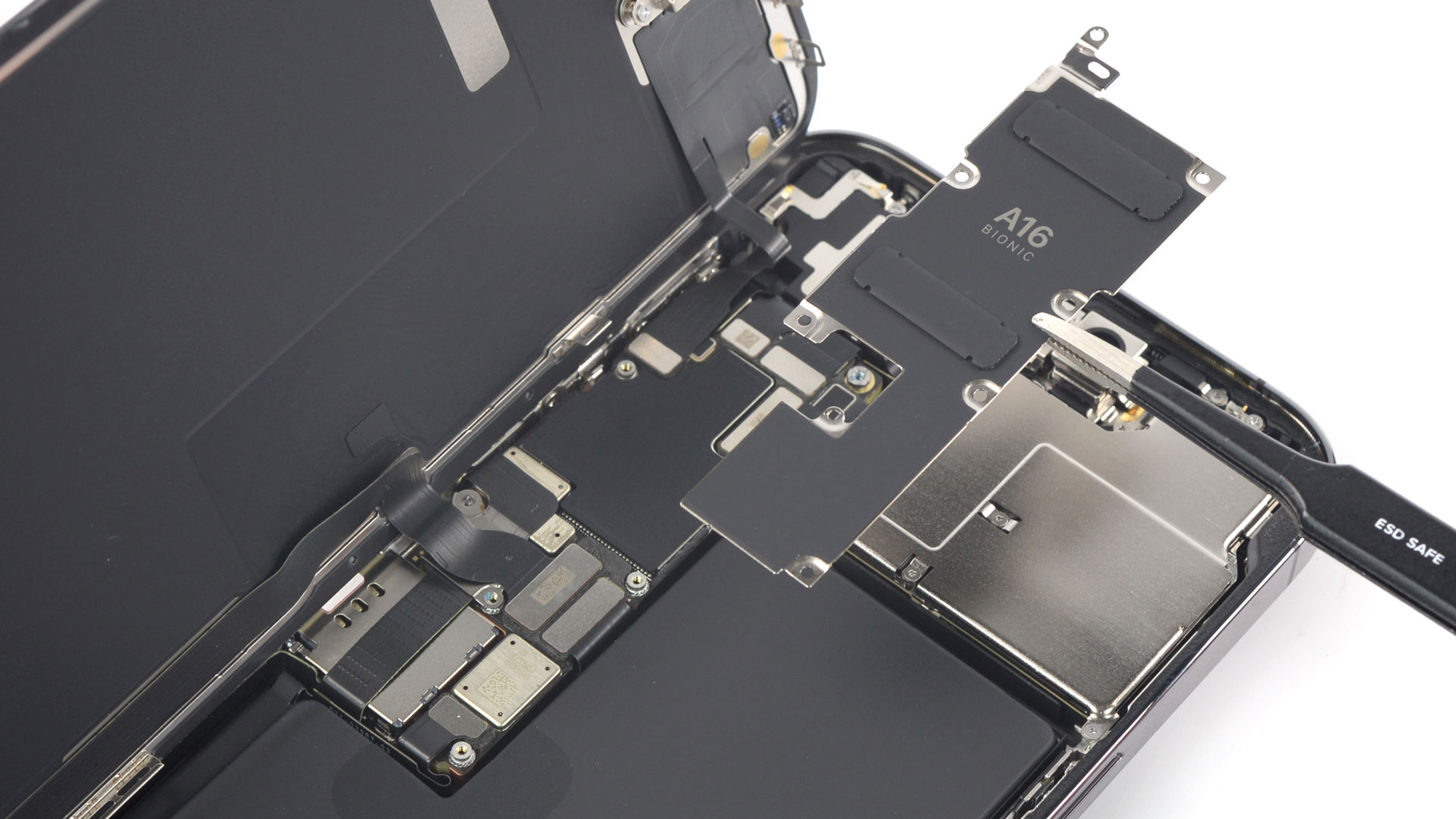 Highlights for iFixit include the Snapdragon X65 Satellite Communicator (the new iPhone is capable of satellite comms). They notice that Apple has switched to Qualcomm's latest 5G modem in preference to other in-house produced 5G modem.

They also enjoy the empty space (in the US model) where the SIM card would sit, and speculate a MicroSD card would be a perfect resident for the vacant spot…
The final repairability score? Well, to understand this, you will also need to read iFixit's teardown of the sibling-phone, the non-Pro iPhone 14. This reveals that Apple has completely redesigned its flagship device from the inside out, to good effect.
"This redesign appears to have been made with the purpose of making the iPhone – the most important consumer electronic on the market – more repairable. The iFixit teardown finds that the iPhone 14 is the most repairable iPhone in half a decade."
The newest Pro phone, however, sticks to the older, less-green architecture.
"At 6 out of 10 these Pros aren't terrible, but you'll want to use a case to protect that expensive rear glass. We're maintaining the same scores as the 13 Pro models, but with the newfound certainty that Apple knows how to do better."
Their final thoughts also cover the general repairability of Apple phones, and how – they say – iPhone repair is declining.
"But Apple has thrown up a variety of barriers to independent repair. Their marketers don't want anyone to know that the phone can break. Their servicers want you to stick to the Genius Bar. And, most damning of all, their business people want to tie every single part to the device, requiring permission from the mothership for the most basic of repairs."
You can read the full teardown on the iFixit website.
But of course, I'm an Android man, anyway….
Images: iFixit