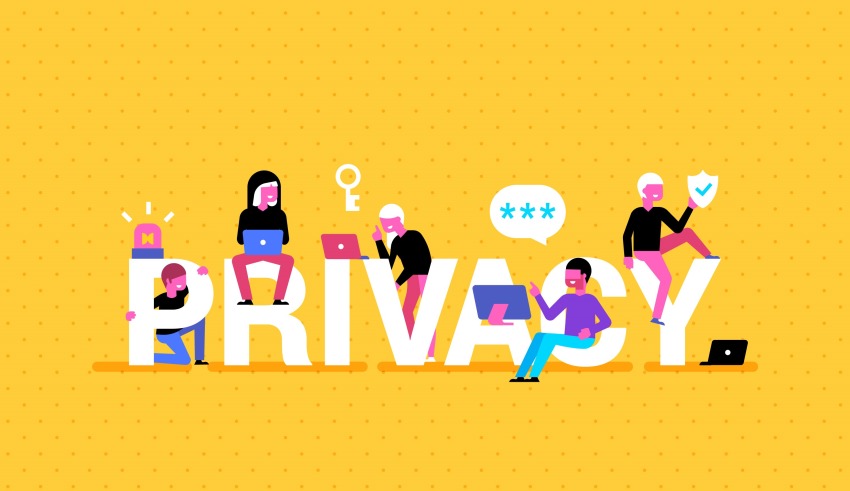 Social media has taken the world by storm. It has become a huge part of our lives and it is now inevitable to avoid. Without social media, you will constantly be out of the loop. You will not be able to keep up with the rest of the world. Many people use social media for a variety of different reasons. 
You can use it for entertainment, business, advertising, communicating with your friends and family, staying updated with the trends in the world, voicing out your opinions, expressing your talents, and many more. Due to all of these, social media is helping the world to better itself. Mostly, social media only has advantages as it is helping us develop and use technology in the best manner possible.
However, there are still many disadvantages to social media. A major disadvantage of social media is the violation of people's privacy. Since the world is completely online, there are many privacy hazards that you may face which can cause a lot of danger to you.
The internet is filled with tons of hackers and corrupt users who were out to violate the privacy of many people. Social media makes it easier for them to reach you as they can get lots of data and information about you simply with a few clicks.
An app called Bereal is now quite popular amongst its audience of Genz. Due to the increase in awareness about toxic followers and popular cultures, Bereal can help young users to avoid all of those toxic aspects of social media. Bereal does put any focus towards the engagements and number of followers. There is no concept of popularity on the. Therefore, you can enjoy the app without any struggles.
Bereal differs from other social media apps like Instagram and TikTok in many ways. It is more natural and therefore, takes away the concept of fakeness and filters from your posts. It helps to eradicate the toxic pretentious views of people on other platforms. This app shows a more real side to them. On BeReal, users don't have to worry about growing their followers or competing with other users to be better, but can simply just enjoy the app. However, even after being such a harmless app, Bereal too has lots of hazards.
Since BeReal is highly natural and requires users to take pics of both their front view and back view it can cause major harm to their location privacy. Moreover, since these pictures are taken at the moment itself they can be even more dangerous to the users. People can easily track you down and know where you currently are through the pictures that you post. This is why it is highly important to stay safe. You should be careful when sharing private information on social media platforms. 
Your privacy on social media can get violated in a variety of different ways. One of these is that people have access to lots of private information about you. This information can either be voluntarily shared by you or people can find out through different means of hacking. On social media, you share your lives with the entire world. Even if your account is private, many people manage to get their way into your account.
Through this they can find out lots of information about you. This can be highly dangerous. Moreover, many hackers on social media trick users into clicking on links which contain viruses. These viruses have a lot of power over your device. They can also take over the entire device within just a few seconds.
If you click on the wrong link on a social media platform, hackers can get full access to your account. Therefore, they can extract all of your private information when your phone is infected with the virus. Hence, you need to be careful and avoid clicking on any suspicious links which may cause damage to your privacy. However, avoiding these links is not very easy as you can never understand which one is harmful.
Hence, if you do manage to click on one of these links, you can always use a VPN. It can help to protect your phone against the virus. One of the most popular VPNs that you can use is ExpressVPN.
Security and privacy risks on social media: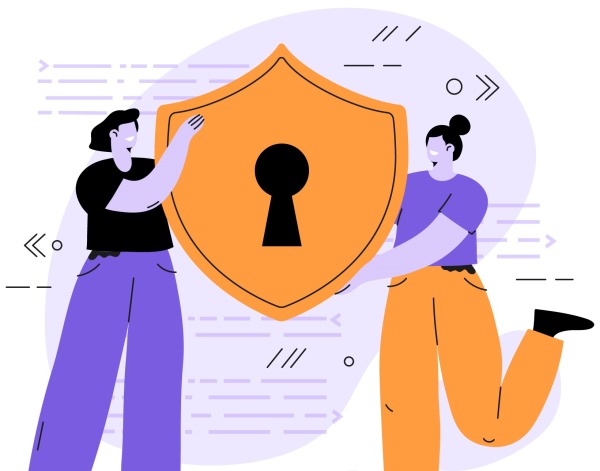 Social media is a combination of a bunch of different security and privacy risks. Many things can harm your private information on social media. This is not just down to one aspect but a bunch of different aspects. Here are the few major risks to your privacy that you may face on social media: 

Location: your location is one of the easiest things to track down through your social media. There are many things that we upload on social media that give away a hint of a location. You can get location from people's stories, posts, location, tags, and many more such aspects. Some people even purposely post their locations to show people where they are in their stories.

Although this may be entertaining, it can be used in a variety of different ways to track you down. This can allow them to cause potential harm to you. Many hackers can even hack into your private information and get a lot of data about your current location. Not just that, but people can even find out your place of living, city, country. They can also find information that you insert in your social media platforms.

Bank details: Many social media platforms ask you to insert your bank details to ensure transactions. If you have a big account on social media, then you probably get paid through apps for creating content. However, the social media account stores this information in its database. Hence, if these hackers get access to your account, they can extract all of your information.

They can also potentially hack into your bank account, which causes harm to your money.

Contact information: your contact information is the most sensitive information that anyone can very easily get access to on your social media account, one of the easiest things that they can get access to is your phone number. When a person calls access to your phone number it can get very dangerous as they can constantly call you and directly reach out to you.

People use this information to harass users by texting them, emailing them and also calling them. Getting your phone number is one task that most harmful parties on social media try to do.

Passwords: when someone hacks into a social media account, they get to know your account password. Not just that, but they can also change your account password and log you out of your account forever. Getting access to a password can be quite a harmful thing to you as a password can give them easy access to a lot of other social media accounts as well.

Moreover, if someone has the same password for all of their different websites, then they easily get access to all of them through one password. For example, if you use the same password for your emails, bank details, etc, then they can easily gain access to all of that through just one social media password.

Virus: As said above, one of the major dangers that you can face through social media hackers is a virus infecting you. Many hackers get access to your entire phone by tricking you into clicking a link which contains a virus in it. This can be of great danger as they get access to lots of information that you have stored on your phone like your photos, texts, emails, files, etc
Ways to protect themselves:
There are many different ways that you can use to protect yourself from all the different dangers of social media. We have listed them below:

Constantly check your privacy settings: many social media platforms allow you to set various privacy locks on your account. To give your account extra security, make sure that you have a private account. This prevents the chances of someone hacking into your account. Moreover, you can protect your account passwords by putting two-factor authorisation on them.

In this way, whenever someone tries to log into your account, they will not be able to do so without entering the code which the app will send to you. Hence, in other words, you will get a notification every time someone tries to get into your account so that you can change your password to protect yourself.

Keep different passwords for different social media apps: you need to make sure that you put different passwords for all different social media platforms to avoid someone from hacking all of them. For example, if someone hacks your Instagram, at least other social media platforms like Snapchat, Twitter, email, etc will be safe as they all have different passwords.

Do not share your current location: if you wish to share your location with your audience, you can do so after you're out of that particular location. For example, if you are currently on a vacation, do not put your current location as it increases the chances of someone finding you. You can always put that location on social media later on after you are back from your vacation so that people do not know your current location.

Use VPN: VPNs can act as a shield to help you protect yourself from any potential harm.

Conclusion:
With us, we can end this article. As you saw, there are different risks to using social media, despite it being highly beneficial to a community. A few of these risks are to your location, contact details, bank details, photos, passwords, etc. you can protect yourself from these dangers by taking the necessary protection measures.